At Firefly Wellness Day Spa we pride ourselves on our top quality Yoga/Meditation Instructors, Therapists, and Estheticians specializing in Massage, Skincare, and Waxing.
Karen Hutchins, owner of Firefly Wellness Day Spa has put together an experienced team of service providers and is excited to be working with them at our day spa in Mission Hills.
Learn more about Karen and the Firefly Wellness Day Spa massage therapists, estheticians, skincare experts, waxing specialists, meditation and yoga instructors below.
Karen's Bio
Karen is a true California girl. She grew up in the Bay Area and moved to San Diego in 1992. She met her husband shortly after and the rest, as they say, is history. Her and Stephen have a son, Zenden, and an adorable dog, Loki.
After attending San Diego State University, Karen worked as a computer programmer until completely switching gears in 1999. She went to school to become an esthetician and shortly after, studied massage at IPSB where she received her massage license. 
Her career as an esthetician and massage therapist started out in 2000 working in various spa environments and doing house calls.  She also worked closely with an acupuncturist for six years and did chair massage at the Charger games.  During that time she was able to build her own clientele and since 2008 was able to sustain her solo business on her own in her private studio in North Park. 
After thinking about it for several years, Karen started the process of expanding her business in 2016 and was able to open her doors in her new spa in Mission Hills in September 2018. 
Karen and her family love to play board games and go camping. They also attend Comic-Con every summer.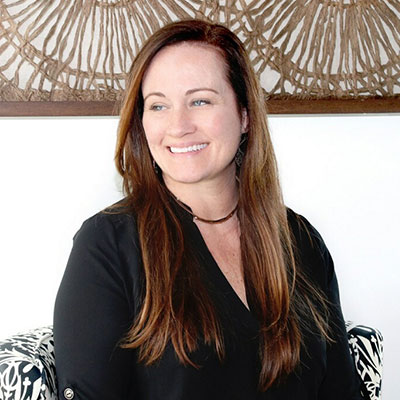 Karen Hutchins
Owner of Firefly Wellness Day Spa
Massage Therapist & Esthetician
Specializing in Prenatal, Neuromuscular Therapy, Deep Tissue & Swedish Massage, Facials, Peels, Waxing, and Microdermabrasion
Holly
Massage Therapist
Specializing in Cupping, Hot Stone, Deep Tissue & Swedish Massage, and treating Migraines and Headaches
Holly's Bio
Holly is from Riverside County but considers San Diego home. She attended the International Professional School of Bodywork here in San Diego. When she's not working on homework, she enjoys spending time with her family.
She loves going to the zoo even if it's just for an hour and her favorite restaurant is Hachi Ramen in Bankers Hill.
Alley
Esthetician
Specializing in Facials, Peels, Waxing, and Microdermabrasion

Alley's Bio
Alley grew up in Michigan and studied at Douglas J Aveda Institute before moving to San Diego. She now lives with her sassy, sweet Pomeranian named Millie and loves to hike and explore Sunset Cliffs. Alley loves to paint and read in her down time.
Andre
Massage Therapist
Specializing in Deep Tissue, Cupping, Swedish & Sports Massage
Andre's Bio
Andre has worked in numerous spas, rehab and chiropractic offices for the last five years and goes above and beyond to ensure his clients feel like the best version of themselves physically after working on them.
He has played sports all his life and has a great understanding of pain points from injuries or discomforts caused by vigorous exercise.
Andre enjoys playing pool at Sunshine Company in OB, eating at Dirty Birds or Noodle House, or playing outdoor sports with his friends at Robbs Field.
Tammy
Massage Therapist
Specializing in Prenatal, Sports, Hot Stone, Cupping, Deep Tissue & Swedish Massage

Tammy's Bio
Tammy, a Midwest transplant, studied at Mueller College of Holistic Studies here in San Diego. She loves her job, which allows her to meet new people and help them learn about their body. Tammy has 3 adorable chihuahuas and loves hiking Cowles Mountain or enjoying the San Diego Bay and Balboa Park in her free time.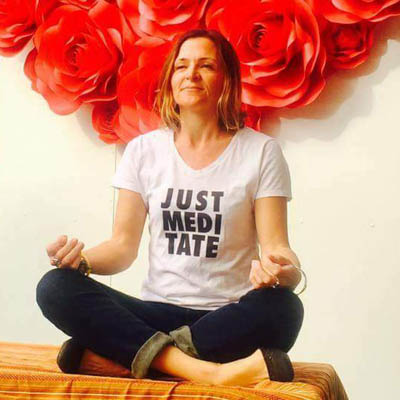 Brittany
Meditation Instructor
Specializing in Meditation Sessions for Parent & Child / Teens

Brittany's Bio
Brittany started on her path of meditation at the age of 17, discovering the benefits of many different types of meditation. At the age of 21, she was introduced to Mindfulness Meditation and has been in the practice of Mindfulness Meditation for over 20 years. In 2014, Brittany  started Meditating Mama and now guides and teaches public and private Semi Guided Mindfulness Meditation classes for Beginners all over San Diego.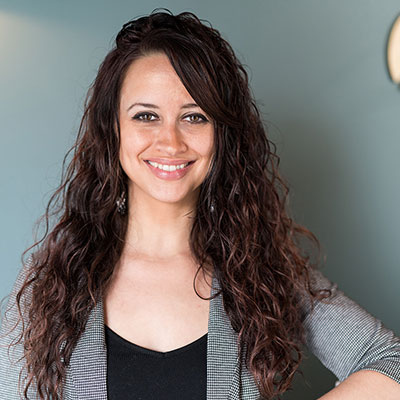 Zarah
Meditation Instructor
Specializing in Chakra Meditation
Zarah's Bio
Zarah Martin has been studying and practicing Holistic Healing Therapies for over twelve years. Reflexology was her first pursuit in Integrative Therapies (2006, Boyertown, PA) receiving certifications in Reflexology one, two, and other reflexes. Following that, an interest in Energy Therapies led her to learn the ancient art of Reiki. She achieved Reiki Level 1-3 in 2007 through a Reiki Master in Bethlehem, PA. This led to her desire to further her education in anatomy and physiology.
She studied massage therapy in Flagstaff, AZ (2008) and Kulpsville, PA (2010) and received her massage therapy license, after which she attended Everglades University, graduating in 2017 with her Bachelors of Science in Alternative Medicine. Intertwined between all that education she has also become certified in Cranio-Sacral and Hypnosis. Most recently she has uprooted her life to continue her pursuit in a Doctorate of Chinese Medicine in San Diego, CA.
Ms. Martin believes that the body is an endless journey of physical design and spiritual enlightenment. In her practice she combines all of these physical and energy therapies allowing for an all-encompassing holistic treatment for the client. We are individuals and so we should be treated and cared for as such.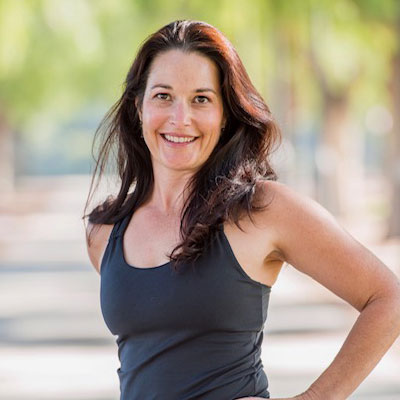 Aryn
Yoga Instructor
Specializing in Pre and Post Natal and Ashtanga Yoga
Aryn's Bio
Aryn is originally from Madera, California and is a mom of three. She combined motherhood, a love of Ashtanga yoga, and diverse classroom experience to begin teaching yoga to children. Eventually, she founded her business: Aryn's Family Yoga and expanded her yoga teaching to adults, families and pre and post natal women, always adapting to her clients' needs. 
Suffering a severe spinal injury in a car accident, Aryn has been drawn mostly to the healing therapy components of yoga and tries to apply these principles to her students. Aryn completed a 200 Hour Yoga Certification in Ashtanga Vinyasa, a 100 hour Pre & Postnatal Training, a 100 Hour Yin Yoga and Reiki Training and a Yoga for Pelvic Health Training certification program. 
She trained in San Diego and Ontario Canada and enjoys reading in her spare time. Her favorite local spots include Old Town, Cardiff, Petco Park and The Hyatt Mission Beach.