Ways to Keep Your Skin Glowing this Winter
We all know the winter months can be brutal on our skin. We tend to spend more time indoors – with the heat on – which can slowly dehydrate our body's biggest organ. Making sure we keep up with a winter skin care routine is essential to keeping our skin hydrated as well as ensuring that your entire body functions more smoothly.
Here are several ways to keep your skin glowing this winter and throughout the spring.
Drink water. Stay hydrated.
Drinking water does wonders for your skin, all year round, but since your skin tends to become more dry in the winter, it's important to drink plenty of water. Did you know that the recommendation is to drink half of your body weight in ounces? In other words, if you weigh 150 lbs., you should be drinking at least 75 ounce of water per day.
Don't forget your sunscreen.
Wearing sunscreen every day is important, but even in the winter months, when you're not spending time at the beach or in the sun, it's still critical to add SPF coverage to your daily routine. Luckily, there are many moisturizers with SPF already included and even make-up and lip gloss with SPF protection. Did you know that while the UVB rays that can cause sunburn are not as strong during the winter months, the UVA rays that can cause premature aging and wrinkles are just as strong, all year long?
We recommend carrying sunscreen and COOLA SPF lip gloss in your purse or backpack so you have no excuse not to use this daily protection when you're out and about.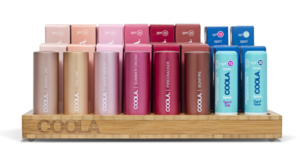 Invest in a humidifier.
During the winter months, we tend to keep our windows closed and the heat on, which can slowly dry out your skin. Investing in a humidifier helps keep moisture in the air, and in turn, your skin hydrated. We recommend using a humidifier at night when you're asleep or next to your desk at work, for daytime hydration.
When your skin is exposed to more dry environments, your oil production works overtime to try to make up for it. Many people experience oily yet dehydrated skin, simultaneously, alerting you to the fact that your skin is begging for moisture!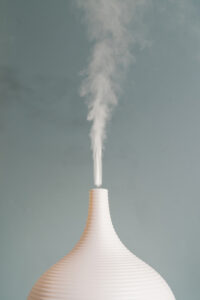 Avoid hot showers.
It's tempting to spend more time in the hot shower to warm up on winter mornings, but the heat and steam can dry out your skin even faster, as they can strip your skin of natural oils.
We suggest quicker, lukewarm showers followed up with a moisturizer.
Consume More Omega-3 Fatty Acids, such as Flax Seed or Fish Oil.
Taking daily supplements can help keep your skin healthy, especially omega-3 fatty acids, like Flax Seed or Fish Oil. The fatty acids in Fish Oil are a great source of hydration. They also help with inflammation and can reduce acne and wrinkles. Flax Seed can be consumed to help repair the skin from damage caused by acne, rosacea, dermatitis, eczema or psoriasis.
Book a Hydrating Facial.
Winter skin can appear less radiant during the colder months so scheduling a hydrating facial once a month will help to keep your skin glowing. There are many steps to our customized facials, including cleansing of the skin, application of toner, exfoliation, serum, mask and of course, an arm massage while your skin absorbs the ingredients meant to protect and hydrate.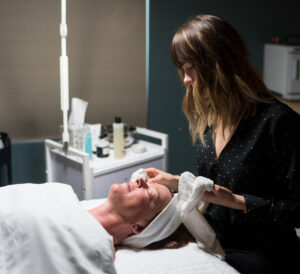 Schedule a Chemical Peel.
If you're experiencing more lingering skin issues, such as acne scarring, hyper-pigmentation, or age spots, scheduling a chemical peel during the winter months is the best time of year to take action. For best results, we recommend a peel series of at least six treatments. Multiple treatments build on each other and we often add boosters and targeted serums on each treatment in the series. During the chemical peel, we will work to remove the top layer of your skin by applying acid to break down the skin faster than it would normally do so. The peel formula also penetrates to the deeper layers of skin, affecting the new skin cells that are being formed and will be at the surface in 28 days. After the procedure, it is important to stay out of the sun for 48 hours and keep your skin cool. It's essential to refrain from any activity that would induce sweat during the few days following the treatment.
Depending on your pain tolerance, we may apply one round, or several. Of course, your skin will peel, as the name implies, so it's important not to pull or pick at the skin as it flakes off over the next several days. Benefits of a chemical peel include tightening of your skin and the treatment of fine lines and wrinkles as well as large pores and dark spots.
We provide a take-home after care kit to use for the week following the chemical peel to help your skin recover more quickly.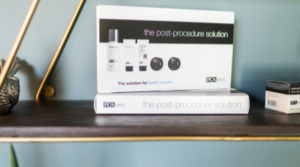 Monthly Memberships.
If you have questions about how best to treat your dry skin this winter, reach out to us for a free consultation. Whether you're looking to improve something about your skin or just want to relax while we keep you glowing, we have a skin treatment for you. Each of our facials is customized for each client depending on skin type and current skin conditions and goals.
Every month, we also offer a seasonal "flavor" that helps keep your skin glowing and feeling fresh. These monthly flavors are $79 for members and $85 for non-members. Learn more about our monthly facial memberships, which will help to keep your skin glowing throughout the year.