Firefly's Guide to Gifting Massage & other Wellness Services
The gift of wellness is one of the more meaningful gifts you can give. From massage therapy to skincare, our day spa can play a regular role in you and your loved ones' health. Self-care has become a popular buzzword, but it deserves consideration as it relates to the ways we take and make time for ourselves.
Keep reading for Firefly's guide to gifting massage and other wellness services.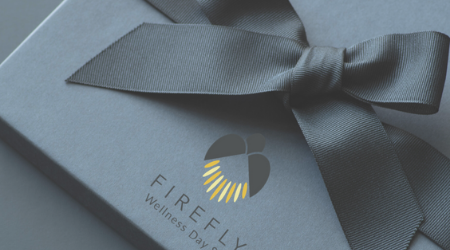 Benefits of Regular Massage
Although it's a fantastic benefit, massage is about more than relaxation. Receiving regular massage therapy is good for a variety of issues that may not seem obvious on the surface.
Pain Management
People who suffer from chronic pain benefit from regular massage. From migraines to managing symptoms of Fibromyalgia and Carpal Syndrome; incorporating massage into therapy routines can reduce pain.
Posture
Most people spend their days looking at screens. Sitting at a desk, or in traffic, can cause your hip flexors, the front of your neck and muscles in your back to tighten. Your body compensates by shifting and tilting in an attempt to keep you upright. This imbalance affects your posture. Massage can loosen these muscles.
Benefits of Regular Yoga
Yoga for Health
Regular exercise is good for improving circulation. For those who can't partake in high impact activities, yoga is a good alternative. The movements of yoga and switching between poses activates the big muscle groups in the body, which increases blood flow.
Yoga for Prevention
Yoga is another way to address bad posture. Strengthening the bands of muscles around your middle to build your core is one of the first steps toward maintaining good posture, which decreases muscle pain and tension.
Benefits of Regular Facials
Microdermabrasion removes the top layer of skin cells which prompts new skin cells to regenerate rapidly. Microdermabrasion can be helpful for reducing not just fine lines, but also scars, stretch marks, hyperpigmentation and melasma.
Chemical peels also remove the top layer of skin. Peels stimulate collagen and hyaluronic acid production, which makes skin appear smoother, firmer and more youthful.
As an added bonus, both of these skin treatments boost the effectiveness of your skincare products! FREE shipping is always offered with online orders.
Ready to commit to monthly memberships for yourself? We've got those, too!
We've recently added several new designs to our gift card gallery since there's always a reason to give the gift of massage. Gift certificates can either be printed, mailed to the recipient of purchased in-person at the spa. Buy your gift certificates today from our online store!